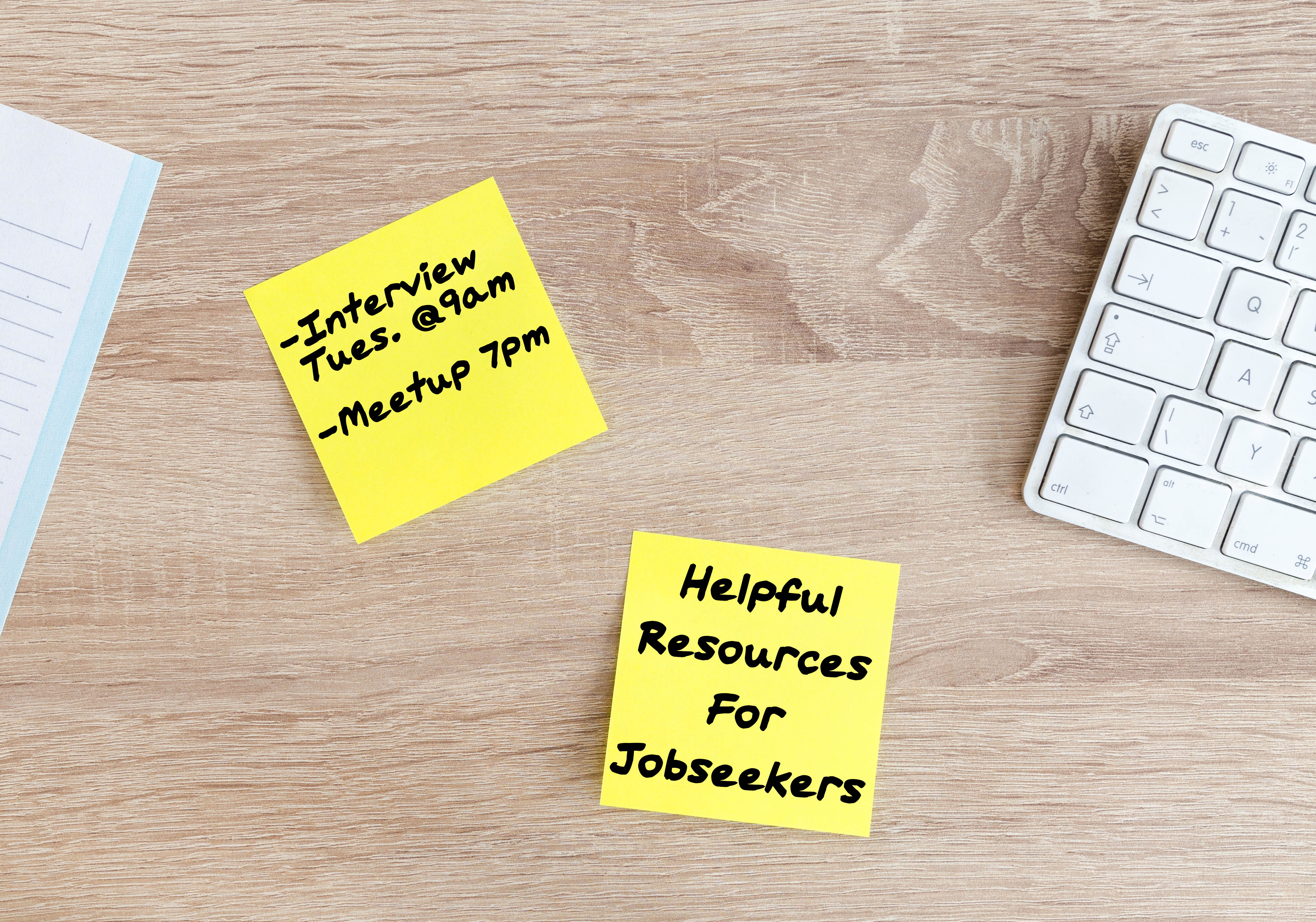 Happy 2019! As you reflect on your goals for the coming year, think about where you are in your career and what you want out of it. What do you want to accomplish? Are you happy where you are, or is it time to move forward? Regardless of the answer, being prepared can never hurt. Take a look at some of these helpful resources whether you're a first time jobseeker, or an experienced one.

Recruiter
Shameless promotion here! Recruiters spend their days helping YOU. Their Account Managers have working relationships with Hiring Managers, and when your recruiter gets to know you, they can really talk you up with these managers, which will give you a leg up on the competition. Often times, certain jobs will only be made available to recruiting firms, so to ensure you're keeping up with all of the latest opportunities, having a working relationship with a recruiter definitely can't hurt.
Networking Sites
Social Media

LinkedIn, Facebook, Twitter. People most likely associate these platforms with making social connections with family, friends, and those long-lost connections from one's past. While LinkedIn is at the top of the list of platforms best used for keeping track of and navigating your next career moves, you'd be surprised by how Twitter and Facebook can help with new opportunities as well. Facebook houses local networking groups which may include your job field and Twitter is the easiest way to connect with individuals across the globe, increasing your awareness of new trends and opportunities in your industry and the workforce.


Meetup

This site is directly concentrated toward networking and opportunities to learn and expand skills. Explore the various categories or view the calendar to see what events and get-togethers are coming up. Meet people in your field and talk about your industry or join a new Meetup and learn new skills. Explore interests and experience new things.
Job Boards
The job boards are endless. Use them all, or use a few. Set them up to get alerts for when certain types of jobs become available. You can often save your resume to the sites, and use 'quick apply" features.
CareerOneStop
This site has many helpful features, but my personal favorite is the occupation comparison feature. Enter any two jobs and it will give you a comparison of those job's salaries, similar skills and knowledge, and other helpful information when deciding between two occupations, whether they're in the same field or not.
The BLS or Bureau of Labor Statistics is a site with detailed job descriptions, salary information, skill requirements, approximate number of jobs with that title, and so much more. It's an extremely helpful place to start in instances where you want to research a new career path. Based on the information, you could easily decide it is or is not an option for you.
***
It's a new year. Stay informed and always put forth your best effort when job-seeking. The important thing to remember is that it is normal to get discouraged, but always pick yourself back up and continue moving forward towards better opportunities!