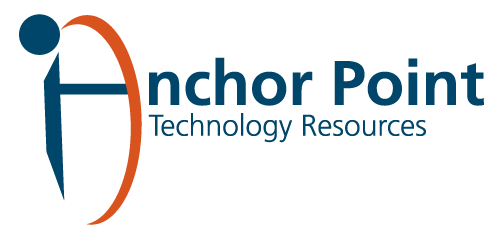 Earlier this year, we developed a set of Values and a Vision Statement for Anchor Point which I'd like to share with our clients, our consultants, and the community. During this process, two main things were of primary importance to me:

- To have collaborative input from the team to ensure the values were truly reflective of our culture, both today as well guiding principles to move us forward
- To truly understand what makes us unique as a company in a fast-paced, highly competitive industry
At first, the idea of using the term "Midwestern Values" in the vision statement seemed somewhat colloquial. The perception that the Midwest is slower paced and less competitive from a business perspective than the coasts influenced my thoughts that this was not a good idea. But when you consider the positive aspects of family and community first, integrity over winning, and relationship driven business interactions, it's a differentiator that I strongly embrace. Valuing the hard work and talent of our amazing team and demonstrating day in and day out genuine respect for the candidates we work with is integral to our culture. In the end, this gave me confidence that it's not just okay to embrace Midwestern values in the staffing industry, it's our 'secret sauce'.
ANCHOR Values
A – Appreciative - We value the hard work and effort put forth by our team, our clients, and our consultants.

N – Nurture – We listen, we care, we serve.
C – Celebrate - We support our team and celebrate our wins.
H – Honesty - We do what we say we'll do.
O – Optimism - We face challenges with resiliency.
R – Relationship-Driven - We believe in people and value relationships.
Vision Statement
To build upon our reputation as the leading regional Staffing Solutions company embodying Midwestern values of honesty, integrity, perseverance and servant leadership. To achieve the highest levels of quality and value for our clients and candidates through relationship driven practices by investing in our team and community.